Heading for a hike in the mountains? Then this is the guide you need
How much you love hiking? There are a lot of people out there who want to enjoy this amazing experience but it can be a difficult challenge as well.
Spending time on those mountains only means one thing you have to rely on yourself, choices, knowledge, and courage.
It is very important before you embark on any journey you need to gather all the useful information and ask some mountain experienced hikers what kind of things you will encounter so it will help you get up to date with everything and make the planning of hike a lot easier.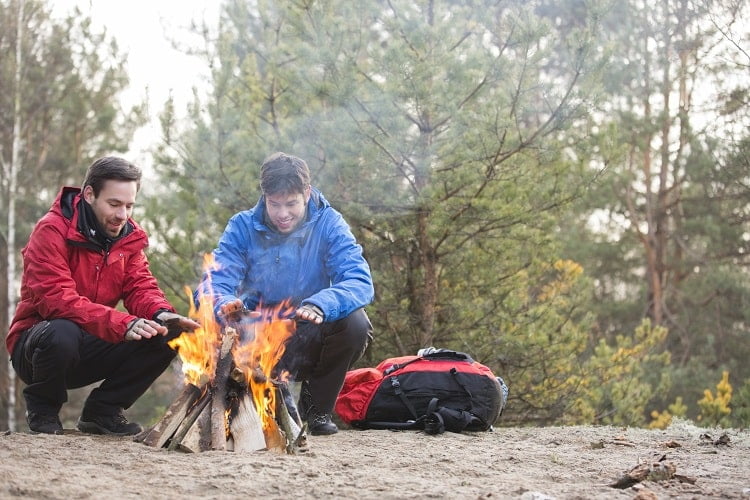 This is why we have listed some interesting facts and tips along with a comprehensive guide to making sure you have a safe, excellent, mountain hiking experience.
12 most important things you should know for a mountain hiking
Everyone shows excitement for hiking because it allows you to see some breathtaking views, good workouts, fresh air, and get to see wonders of the world.
Before you step foot on those superb outdoors you must know the guidelines and few things that might come handy during your mountain hiking including,
1) Select the right season
You need to make sure you choose the best suited time of the year for mountain hiking. You will be happy to know that mountain hiking seasons lasts from June to October but many conditions may vary from year to year.
You can also check water and snow levels before heading out. The autumn snowfalls only in August and covers the larger areas.
2) Plan your route and returning time
Before you decide to leave, you to need to inform any family member about your plan, route, and return. You can install a mountain safety app because it is essential to help you plan the route.
In case you've gone missing then someone can track you raising the alarm and you can also leave a note mountain shelters or cabins to know about your whereabouts.
3) Choose your hiking according to weather
Mountain weather oftentimes can be extreme one moment, and another moment it's sunny and warm. The wind can start and pick up snow. You have to wisely choose your router from morning to night to experience all types of weather climates.
Since the weather in the mountains quickly changes and it is always a great idea to check the forecast on the radio or online to understand mountain weather alerts.
4) Get training first
Before you decide hiking in the mountain, you must take some serious exercise because it demands physical exertion to the arctic environment.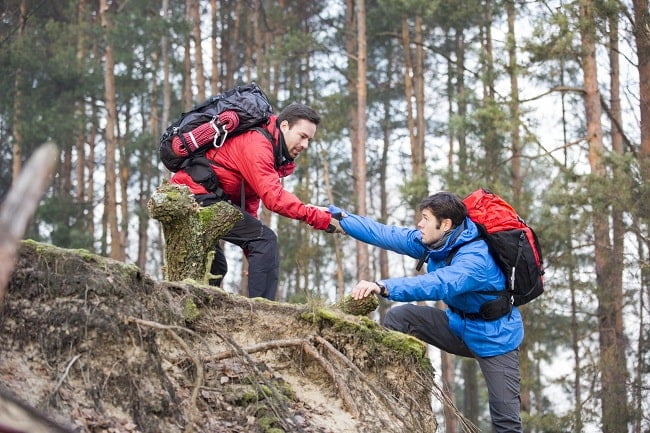 If the weather proves bad then it might run out of steam quickly, so you need to improve your strength and stamina in a short period and adapt the ability for short and long hiking.
5) Book a boat or a helicopter
If the hike feels so much longer then it can be a good idea to hire a boat or a helicopter to close some long stretches. You can contact the mountain station and get useful information on this one.
Also, you can check out affordable 4 season tents and our favorite camping stoves for your hiking adventure.
6) Decide you will go hiking with a group or solo
If you are a well-experienced hiker then you can go solo, how as a newcomer it can be dangerous and you can easily lose your trail while heading to the wilderness.
So it is highly recommended that you tag along with your friends in a group for mountain hiking. It can also prove a superb bonding opportunity to gain more hiking experience as well.
7) Use a compass and map
Just make sure to bring a compass and a map to remember some good location of your hiking location. Always bring the latest edition of maps. You have to learn how to use them and practice simply practice.
This can truly help you follow the route you are heading and turning on your mobile apps and GPS could prove beneficial as well. But batteries can't last longer in cold, so you have to rely on your survival instincts manually.
8) Bring water and food
Try to bring enough water and food for your complete hiking route. You may come across some clean water in nature but it is quite difficult to see the water is contaminated. The safest alternative you can try is to use boil water to ensure your body stays hotter during walking.
9) Reindeer sight
There is a good chance your path will cross with a reindeer on your trip, just don't disturb them and walk past it. You can take pictures of traveling to her. Just seat and wait until they have passed. However, the reindeer seems very rare but you will eventually appreciate the sight.
10) Bring rain gear and layers
It is no denying that weather can change in mountains rapidly and temperature can also fluctuate. By wearing layers can provide you the best fit to stay comfortable during hiking.
Try to avoid any fabric made from a cotton can that easily soaks moisture eventually could make your clothes damp and easily causes discomfort consequences.
11) Always go slow and steady
When you on a trail you need to on a level that is comfortable pace only to avoid any fatigue. You can take breaks and allow you to hydrate juice up and enjoy the scenery as well.
12) Try to follow the signpost trails
There are hundreds of kilometers that are marked with signposts trails in the mountain and distant markers. It can be wise to follow the trails and never to cross red mark has winter trailed because it is not suitable for the summer season